When was Mother's Day in the UK in 2014?
In 2014, Mother's Day in the UK was:
(That's only -98 weeks and 0 days away!)
Mother's Day Gift Ideas
We've hunted down some great online offers to help with picking that special Mother's Day gift. All the offers below are only available up until Mothers Day.
Say it with Flowers
This Mothering Sunday show your appreciation to mum or gran with a beautiful flower bouquet.
Beautiful flowers, delivered worldwide. Hand delivery available on Mothering Sunday.
FREE Delivery and FREE chocolates with all Mothers Day flower orders (ends midnight 13th March)!
Great value, beautiful flowers and plants plus amazing hampers.
Get £5 OFF by entering code AFPF5 at the end of the checkout.
Personalised Cards
Send a personalised card, tailored especially for that special person.
Design your own cards, with 100's of styles to choose from. Order by March 12th for delivery before Mothering Sunday.
Something Unique and Personal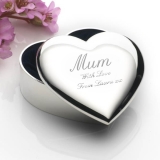 Make your gift both unique and personal with an engraved or printed message.
Get 10% OFF all orders, by entering code VCOCUK at checkout.
Quirky, unique gifts and gadgets.
Get 15% OFF your first order*, by entering code WELCOME at checkout. (maximum discount value of £10, new customers only. Exclusions: http://www.iwantoneofthose.com/offers/exclusions.list)
Get 20% OFF orders over £70, by entering code 20IW70 at checkout (maximum discount of £20).
Mmmmm, Chocolates
Who doesn't like receiving (and eating) chocolates?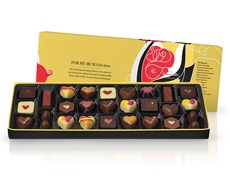 Everything you need to pamper mum from dawn to dusk, from fabulous chocolates to beauty treatments to delicious drinks and snacks.
Spend over £35 and get 10% off, by entering the code HC15EASX at checkout.
Not in the United Kingdom?
The UK celebrates their Mother's Day on a different date to the rest of the world. If you're not in the UK, please click the link below to see the correct date.
About Mother's Day in the UK
Mother's day in the United Kingdom (also known as Mothering Sunday) is held on the fourth Sunday of Lent, or 3 weeks before Easter Sunday. It is a celebration of mothers, motherhood and the influence that mothers make to the lives of their children and society.
For more information, see Mother's Day in the UK on Wikipedia
Count down to Mother's Day in the UK 2014
When is Mother's Day in the UK in other years?
The following is a list of dates of when Mother's Day in the UK will happen in the future, and past dates.
Future Mother's Day in the UK dates
| Event | Date |
| --- | --- |
| Mother's Day in the UK 2014 | |
| Mother's Day in the UK 2015 | |
| Mother's Day in the UK 2016 | |
| Mother's Day in the UK 2017 | |
| Mother's Day in the UK 2018 | |
Past Mother's Day in the UK dates
| Event | Date |
| --- | --- |
| Mother's Day in the UK 2013 | |
| Mother's Day in the UK 2012 | |
| Mother's Day in the UK 2011 | |
| Mother's Day in the UK 2010 | |
| Mother's Day in the UK 2009 | |